Shed Roofing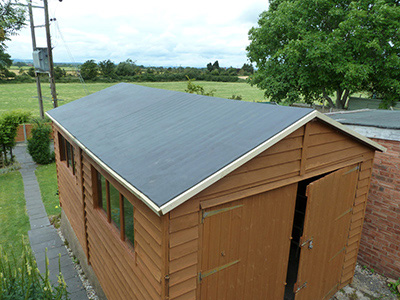 If your Shed Roof in need of repair or replacement, Rubber Roofing is the perfect solution for you. The state of the art rubber roofing systems provided by the Rubber Roofing Centre vastly outperform outdated traditional felt roofing systems used on sheds. By choosing rubber roofing for your shed, you can have a cost effective, long lasting, 100% waterproof roofing solution.
Not only does an EPDM Rubber Shed outperform other roofing systems in every area it also provides an unbeatable aesthetic proving your roof with a sleek, modern look.
Also, all the rubber roofing products we provide come with extensive guarantees giving you peace of mind for decades to come.